Each spring for the last few years we have built a boat here on the homestead. You can follow the process of building each of these boats by clicking the links below. These have been fun and rewarding projects. See you on the water!
Documenting the building and modification of four completely different Skin-on-frame boats.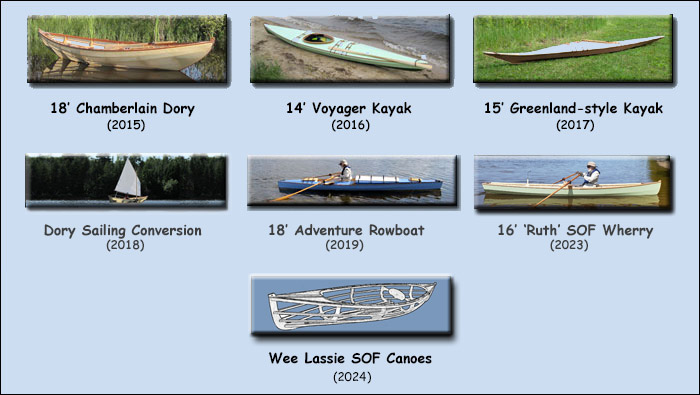 ---
---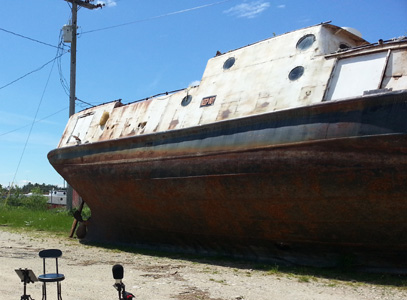 June 25, 2020 -- "Tiny Fish for Japan" - Video
On land by the local commercial fish dock in Manistique is an old rusty fishing tug near where we often walk when in town. We've stopped to admire this sturdy work boat, wondering at its many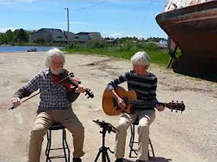 years of hauling fishermen and fish. Stan Rogers song, "Tiny Fish for Japan", a favorite of ours, fit right in. So yesterday, before we headed to the Farmer's Market to play, we set up near the boat for our monthly video. It was a beautiful day and the large body of the boat did a fairly good job of blocking the wind, plus dampening somewhat the noise from the work being done on the marina next door. It felt good playing this song in an appropriate environment. LINK.
---
---